Over the course of a year, a team of students from the Design School created a remarkable collection of bags that merged science and design.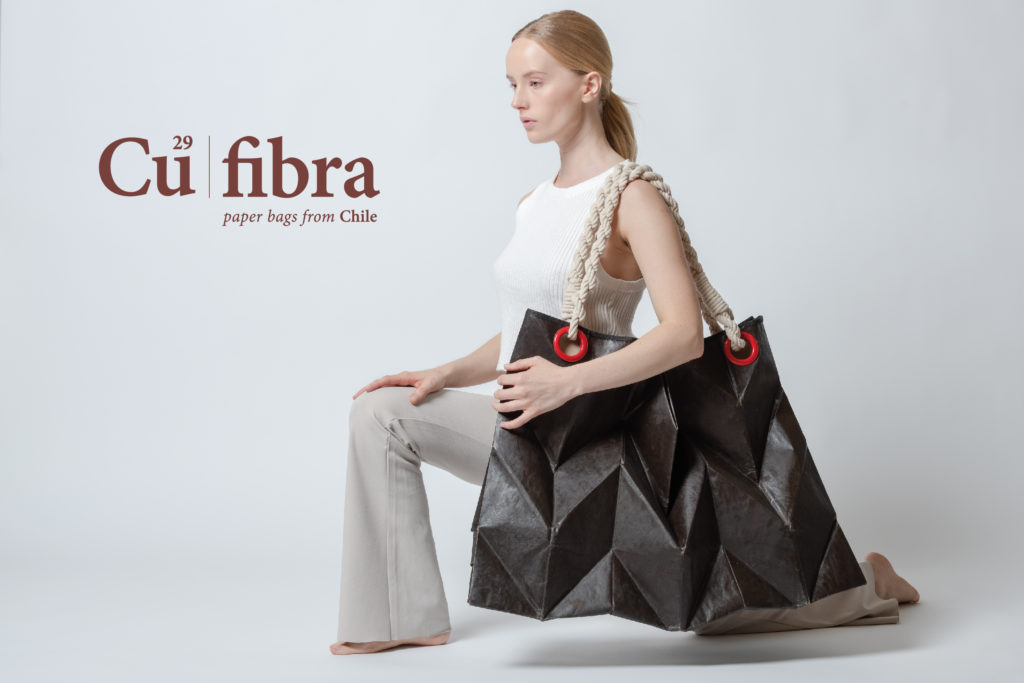 A group of students from UDD Design campuses in Santiago and Concepción recently showcased their work at the most recent edition of SaloneSatellite in Milan, Italy. SaloneSatellite is a part of the famous Salone del Mobile, which is one of the world's most important design and furniture fairs. The delegation was led by the dean of the Universidad del Desarrollo's Design School, Alejandra Amenábar, along with Ian Tidy, the director of the Design of Spaces and Objects major, and two professors who supervised the exhibition: Yerko Tank and Francisca Llarlluri.
Under the concept proposed by SaloneSatellite 2023, «Design: where are you going?», Cu-paper fibre / Our future lies in our past, is a collection of 21 utilitarian objects for everyday use, carefully designed and handmade by students of the Spaces and Objects major. The exhibition, composed of unique and exclusive bags and backpacks, was made with a material previously developed by a research team of the school, patented under the name of Cu-paper, made from cellulose and copper microparticles, which provide antibacterial, antifungal, and antiviral properties against SARS-Cov 2.
As a priority task of the school, undergraduate students were challenged to create objects that link research advances and knowledge to their training process. They were encouraged to use our raw materials and go back to the origins to produce sustainable pieces for human use. The elaboration of each object utilized artisanal techniques such as waxing with beeswax, moulding, paper folding, and subsequent dyeing. The high-quality resulting pieces stood out for their originality and functionality.
According to Alejandra Amenábar, our school and students had a highly successful experience at this year's Salone: "Having participated in various design fairs worldwide, I believe that using the Cu-paper fibre in the designproposal captured the attention of the visitors due to the unique properties of copper foil and the stunning bag designs. The synergy between science and design was evident in this collection and garnered significant attention".
Ian Tidy emphasized the valuable international exposure that the event provided for the young participants: "Watching how the students applied their skills in a professional setting, with designers from all over the world observing their work, was an incredibly beneficial learning experience for them".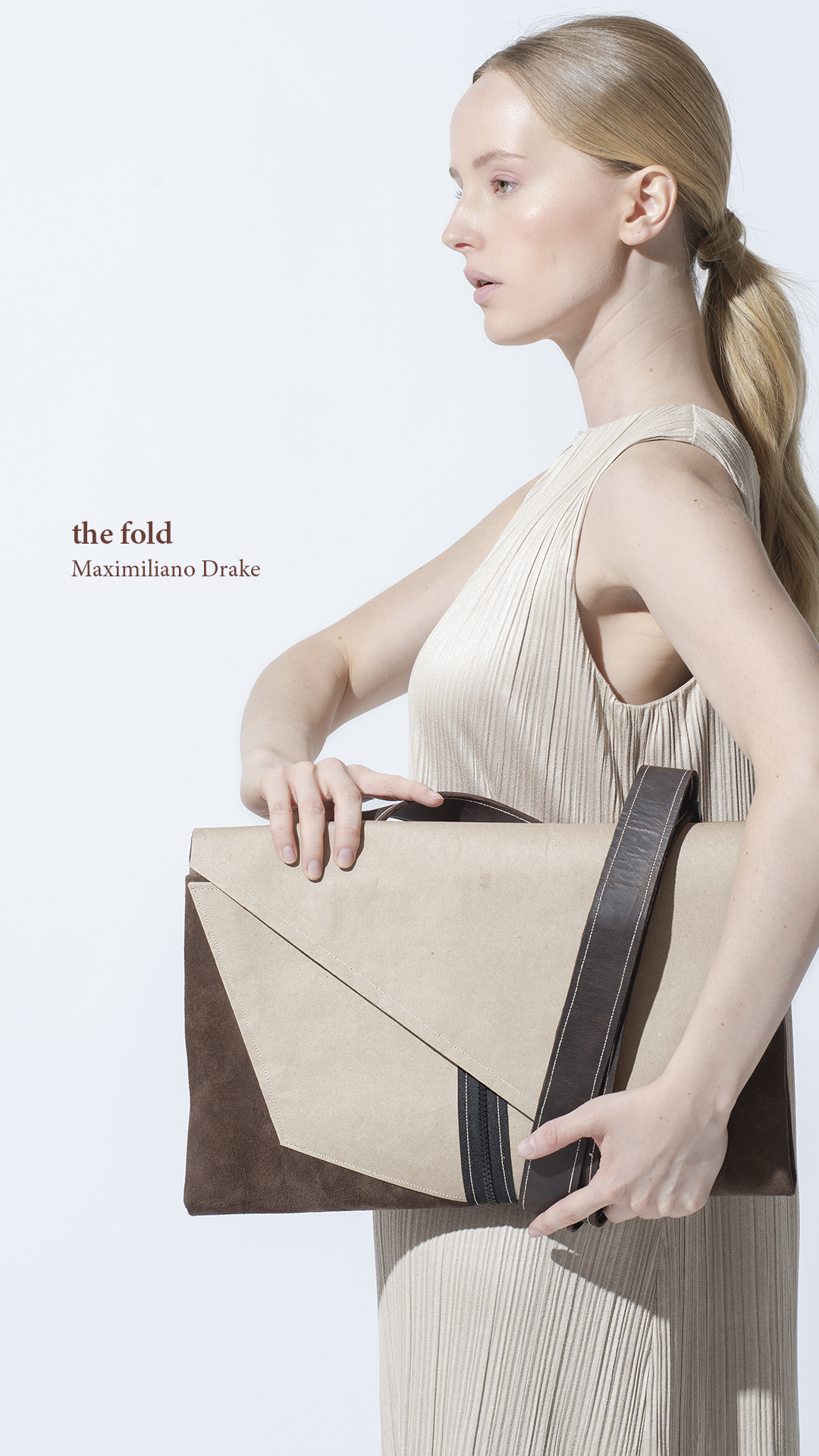 About the material
A group of researchers from Diseño UDD, led by Dean Alejandra Amenábar, Director of Research Paulina Contreras, and collaborator Víctor Apablaza, made a breakthrough in 2015 by developing the world's first copper paper. This research was done in partnership with CMPC, the second largest global producer of cellulose. The new material, named Cu-paper, was patented in Chile in 2020 and Brazil in 2022. The technology is still in development and has received support from Forestal y Papelera Concepción S.A. (FPC) for initial industrial testing. It combines two of Chile's key raw materials, copper and cellulose.
A team of experts from various fields, including lawyers for legal processes and chemists for paper optimization, have contributed to the project and achieved remarkable results. The team's efforts were aided by the contributions of researcher and PHD, Nataly Silva, who optimized the process of incorporating copper microparticles into cellulose fibers. This development has been validated for its antibacterial, antifungal, and antiviral effectiveness against SARS-Cov 2. This revolutionary technology limits fomite transmission and can be applied in numerous areas where paper is a key component, such as construction, health, design, packaging, filters, sensors, fashion, furniture, among others.
About the Salone
The SaloneSatellite forms a part of the Salone del Mobile, which is one of the most significant global furniture and design fairs. It aims to exhibit the creations of up-and-coming designers, particularly those under the age of 35.
SaloneSatellite was established in 1998 and, since then, has provided a showcase for young designers to showcase their creations and network with other design professionals. UDD Design School has attended on four occasions, as it offers a unique opportunity for new talent to showcase their work and make a name for themselves in the global design community.